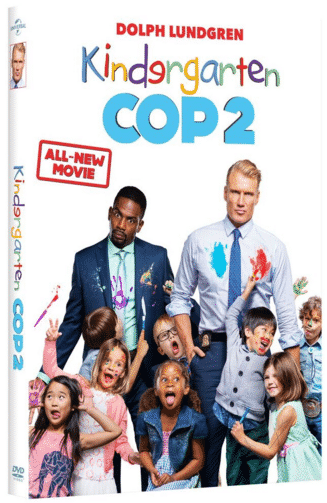 Do you all remember the fantastic movie "Kindergarten Cop"? I know I do. It was one of my favorite movies to watch and my kids love it as well. It was fun for all ages and a wonderful family movie to watch. It offered so many laughs, that it was one of those movies that you could watch over and over. When I heard the sequel to this movie was going to be released, I was beyond excited. After checking out the trailer for this, I feel this is going to be a lot better than the first with more laughs. Dolph Lundgren and Billy Bellamy star in the soon to be released film. I feel they are a perfect fit for the cast of this.
Feel free to check out the trailer
As you can see from the trailer, this is sure to be a movie for the whole family to enjoy. This movie will be released on DVD, Digital HD and On Demand on May 17 from Universal Pictures Home Entertainment. There are some perks to purchasing the movie as it will include deleted scenes as well as a gag reel. Keep an eye out for this one, I know I am.