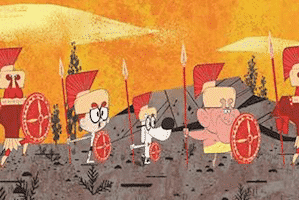 Anything can happen in this show jam-packed with zany segments like Historical Idol, adventures in the WABAC, loads of special guests and musical acts like Katie Herzig.  You'll laugh out loud as Sherman sets a world record live on the show, a dinosaur hatches on stage, the penthouse ends up on the moon and more!
This season Missi Pyle ("Bordertown") guest stars as Catherine the Great, a young woman impressed with her own greatness and oblivious to her younger sister's woes. After building a rollercoaster without authorization, Catherine and her sister Olga try to evade the police during a high speed ski chase!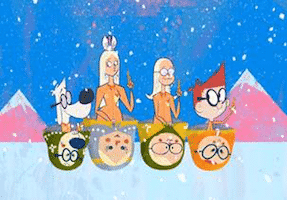 Plus, when Mr. Peabody and Sherman venture out for a night on the town in Athens, the duo stops by Aristofunnies, where Aristophanes' (voiced by comedian Jeff Ross) jokes fall flat!
Check out the clips!!!
CLIP – CATHERINE THE GREAT
CLIP – ARISTOPHANES