Jurassic World – Fallen Kingdom Pool Float is here!
Jurassic World – Fallen Kingdom has only been out a few short days and is already a box office hit earning rave reviews. Merchandise is selling as fast as it can be stocked, leaving dinosaur fans are on the hunt. There are many different items available, but typically, most want the officially licensed items as they are collector's items. My favorite item is the Jurassic World – Fallen Kingdom Pool Float.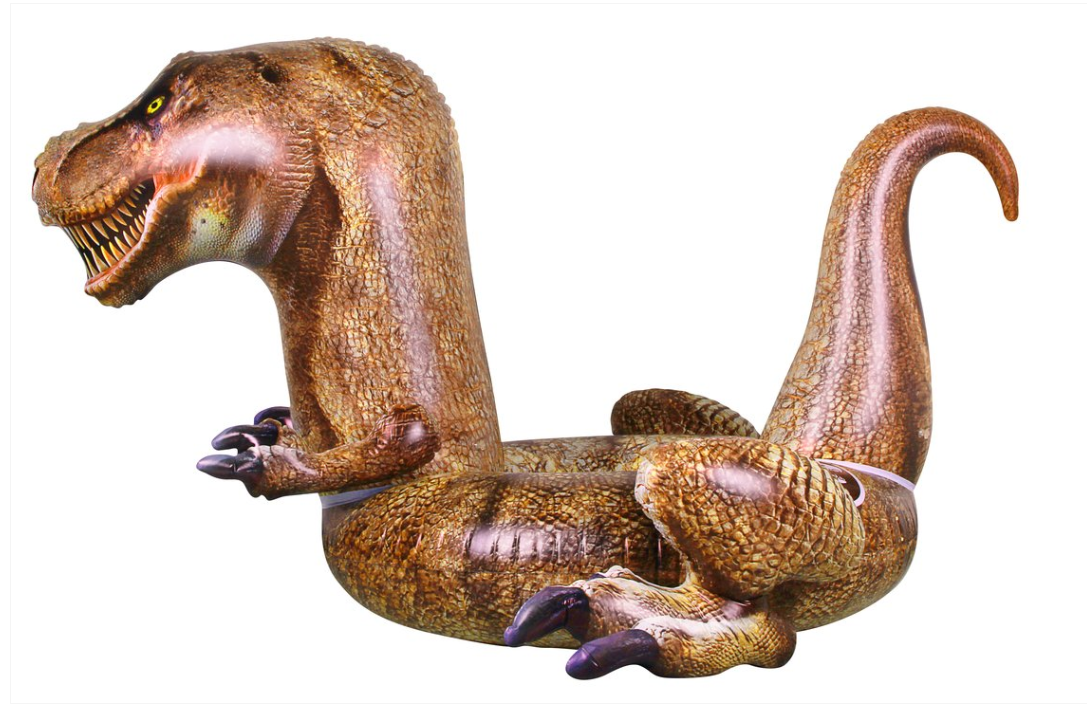 The Jurassic World – Fallen Kingdom Pool Float offers a realistic look measuring 70″.  Materials are made with the highest quality offering durability and longevity for any dinosaur lover. Inflating this can be a challenge if you try to do it manually. I would strongly recommend using an air pump. The inside of the body has an opening like an inner tube would. This can be a nice feature for kids as many of them like to jump through for fun.
This pool float is perfect for any age. Whether you are an adult, child, or teen, this is sure to get you noticed and have people asking where you got this. My favorite feature are the little arms. with the claws. A few of my friends love the smile with the sharp teeth. No matter who you are, there is something that I am sure you will love about this float.
So where exactly can you order something like this? You will want to go directly to Coconut Float's website to find this available to order which can be found here. While on the site, be sure to take a look at some of the other pool floats they have to offer as well as their huge variety of beach balls. Currently they are offering a sale on most of their items, which offers you a savings while getting something you are sure to love. You never know what you will find and be sure to visit routinely, as there are always new products added to the inventory. So what are you waiting for? Hop on over and order yours today while they are in stock. These are sure to move fast.
Visit us on social media for special offers and contests.
Be sure to follow https://margsproductreviews.com/ and https://blitz-in-reviews-and-more.com/   and enter the current promotion that will be soon ending from Coconut Floats which can be found here.  There are some others too that will be ending soon, so feel free to enter on what appeals to you.