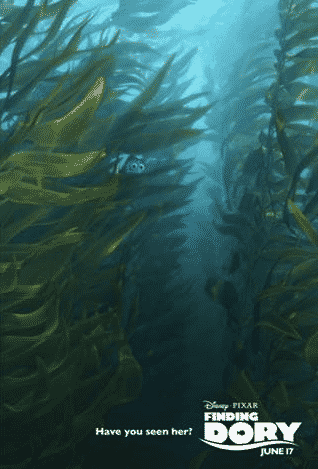 Guess what everyone? Disney•Pixar has a sequel to one of the best movies ever in my opinion "Finding Nemo".  As a mother of five kids, I can say "Finding Nemo" was a favorite for each of them. It didn't matter on their ages because the movie was just that great! The characters were fun and each child had their favorite. I would definitely say it is safe to say that Dory was one of their favorites with all of the kids, so it is no wonder why there is so much excitement in my home when we heard this news!
Check out the trailer:
"Finding Dory" reunites everyone's favorite forgetful blue tang, Dory, with her friends Nemo and Marlin on a search for answers about her past. What can she remember? Who are her parents? And where did she learn to speak Whale? Directed by Andrew Stanton ("Finding Nemo," "WALL•E") and produced by Lindsey Collins (co-producer "WALL•E"), the film features the voices of Ellen DeGeneres, Albert Brooks, Ed O'Neill, Kaitlin Olson, Ty Burrell, Eugene Levy and Diane Keaton.  "Finding Dory" swims into theaters June 17, 2016.
Feel free to check out the social media regarding this new movie coming! 
Like FINDING DORY on Facebook: https://www.facebook.com/PixarFindingDory
Follow FINDING DORY on Twitter: https://twitter.com/FindingDory
Follow Disney/Pixar on Instagram: https://www.instagram.com/PixarFindingDory/
Follow Disney Studios on Pinterest: https://www.pinterest.com/disneystudios/finding-dory/
Visit Disney/Pixar on Tumblr: http://disneypixar.tumblr.com
Visit the official FINDING DORY website here: https://disney.com/findingdory
FINDING DORY swims in theatres everywhere on June 17th, 2016!