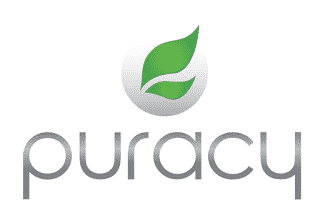 Puracy Home Essentials is a line of premium household products specially developed by a team of PhD chemists. Each is made from plants, minerals, and natural fragrances. The products are guaranteed to be effective, and may be safely used around children, pets and your family. Since the products are natural, they contain renewable ingredients that safely break down in the environment. They pride themselves in having formulations that are pure and free from any harsh chemicals, petroleum, or animal-based ingredients.
The entire line is proudly made in the USA.I have used a few products of theirs in the past and I could not have been happier with the quality of them. Puracy now has Natural Foaming Hand Soap. This new product is a non-toxic, effective, and versatile foaming cleanser made from plants, minerals, water, lavender essential oil, and vanilla absolute. This hand soap is tough enough for grease yet gentle enough for children.
I was sent an 8.5 once bottle of this product to try in my home with my family. My children love foaming hand soap, so I knew there would be no problem getting their take on this as well as my own. Looking at the bottle of this item, it is modestly designed and is sure to go with any decor' you have going in the room you place this. The scent to this as stated is "Lavender and Vanilla" and although each scent as an individual smells fantastic, in combination, the scent is just absolutely delightful. What I found was easy for the kids, was that the top of the pump was nicely sized, so they could pump down to disperse the products without any hassle. It took one pump for the kids and two for myself when using. It did lather very well and worked fantastic for me when it came to washing my hands in the kitchen while cooking. For the kids, it did great for them when they helped in the kitchen as well as would come in from outisde playing. We did not experience any skin irritation after using this. For me, I usually have dry hands from having to wash them frequently, and this seems to help a little bit with my hands not drying out as much. After using the product for a considerable amount of time, my family loved it as well as myself.
Puracy also is a company that does wonderful things in the community as well. For every sale, Puracy donates all natural and organic products to local families and children that are less fortunate. I really love that this company does that. They give back to the community and stand for something. This company really cares about not only about their product, but what their company stands for, and that speaks volumes to me as a consumer.
For more information on purchasing this product, please feel free to visit the listing on Amazon.com which can be found here. There are also further reviews about this product from other consumers as well.
Feel free to follow Puracy on their social media channels for new product updates and news.
Facebook 
Twitter
Instagram 
Pinterest 
Look out for my review of the Carpet and Upholstery Cleaner coming this week. You all aren't going to believe the video results coming with this. Its pretty Amazing!
This product was provided to me at no cost for the purpose of inspection and an unbiased review. Hyperlink to the Amazon listing is an affiliate link where for every sale, I am compensated 4 percent.