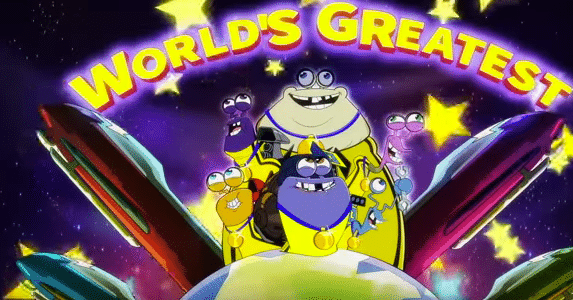 With the busy adventure I call my life, I like to sit and relax with the kids when we get the time and watch Netflix. With so many different varieties of shows on there, it offers just about something for everyone. One of the family favorites is "Turbo Fast" and it is back for Season 3.
In Season 3, Turbo and the crew quit racing on the track when they become obsessed with a fantasy racing league, compete in a bobsled race against a Jamaican chicken team and let a reality show wreak havoc. The world's funniest snails must contend with hard-partying toilet frogs, a gang of outlaw crickets, truck-robbing cargo bandits, a perfect poodle moth and so much more in this outrageous comedy! DreamWorks Animation's Season 3 of Turbo FAST, the series that earned a Nomination for the 2016 Annie Award for Outstanding Achievement, Character Animation in an Animated TV/Broadcast Production, that's gliding back to Netflix today, Friday, February 5th! This season viewers will see parodies, including spoofs on How to Train Your Dragon, Life of Pi, 127 Hours, Neighbors and more! The new season also features voice talent from Chris Hardwick as an "Internet Troll," Ron Perlman as "Darryl," Rachel Macfarlane as "Thora," and Jessica Walter as "Aurelia." Check out some of these fun clips!
Wild Pete Clip
I sat and watched this with the kids and we found this a great family show suited for all. My youngest son really loves this and he is five. So check it out and let me know what you think about it.
**PHOTO CREDIT (Photo: DreamWorks Animation) 
 (Turbo FAST © 2016 DreamWorks Animation Television, Inc. All Rights Reserved.)